[ About ]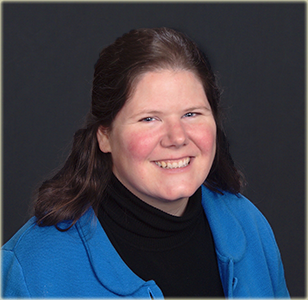 I am a licensed Marriage and Family Therapist (LMFT) who believes each of us is part of a larger picture that includes our families, culture and/or communities. These connections provide strength in many instances and possible limitations in others, especially if you have felt discounted or harmed by those closest to you. In our sessions together I will actively listen to you as you identify your obstacles, fears, hopes and desired goals. I will work to assist you as you find your answers within. I may assign targeted actions between sessions, depending on the presenting issues and the solutions we design together.
I have had the privilege of working with clients with a variety of concerns, including but not limited to:
Mindful and intentional living
Increasing connection in relationships
Self- esteem, boundary setting and assertiveness
Gender Identity – Transgender individuals, and those who love them.
GLBTQ+ concerns
Reproductive Health – Fertility difficulties, Pregnancy loss, Family planning, Postpartum anxiety, Postpartum depression, Parenting
Trauma – Survivors of sexual, verbal, physical, emotional or spiritual abuse
Depression and Anxiety
Grief and Loss
Life transitions
Effects of addiction on self and family
You are a person with a unique story and set of circumstances. I believe in tailoring our work to your specific needs, consequently my style and therapeutic techniques may vary somewhat from person to person. It is by working in an interactive, collaborative and supportive style that I may be most effective in guiding you toward your desired goals. 
Trisha Falvey, MA, LMFT,
offers the following services:
Before you say "I Do" Premarital Counseling and Education Program
Cost: $640
Program includes four, 80 minute counseling sessions with Trisha Falvey, MA, LMFT, the Prepare/Enrich Assessment and the paperwork necessary to qualify for the Minnesota Marriage license discount.
Counseling
Initial Consultation
Individual Counseling – 50 minutes
Couple or family counseling – 80 minutes
The fee for your first appointment is $140 for a 50 minute session. Ongoing fees will be determined based on services needed.
Speaking Engagements and Workshops
'Maybe Baby' – A four-week series for the GLB and T concerns communities exploring options for parenting. Held each October.
'6 Steps to Childproof Your Relationship'
'Instilling Pride and Resilience in children living with GLB and T Parents'
'Maintaining Connection in a Disconnected World' – a workshop for families
Open tabs for more information:
Credentials & Membership
Credentials
BA, Mount Holyoke College, Women's Studies, South Hadley MA
MA, Marriage and Family Therapy, St Mary's University, Minneapolis MN
Certificate: Child Abuse Prevention, University of Minnesota, Twin Cities
Certificate: Perinatal Mood and Anxiety Disorders: Components of Care, PSI
Membership
AAMFT
LGBT Therapist Network
Postpartum Support International
ASRM
Resolve
WPATH
Payment
Some of my services may be billable to insurance.
In network:  Preferred One, Medical Assistance, BCBS and UCare.
Out of Network insurance:  Some companies are better than others about reimbursing you and it is your responsibility to know your policy and coverage. I will provide you with the documentation necessary to file a claim.
Some clients prefer to pay out of pocket due to privacy concerns or not wanting to have a mental health diagnosis (which insurance companies require) on their records. This is something I am happy to speak with you about if you have questions.
All payments or co-pays are due at the beginning of each session. For your convenience, credit cards are accepted as well as personal checks or cash should you prefer.
Online Forms